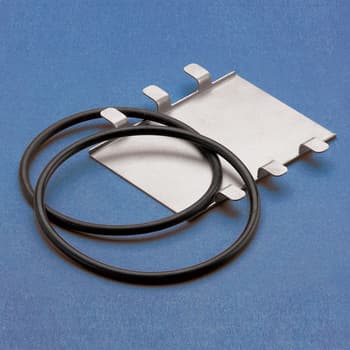 Universal Clip Plate with Bands
Universal magnetic clip plates with elastic bands, set of 2.
Pack of 2 clip plates with two elastic bands each for use with odd-shapped sample vessels. These clip plates can be attached to the magnetic platform of the Roto-Shake Genie, Rotator Genie, Enviro-Genie or Incubator-Genie.