Scientific Industries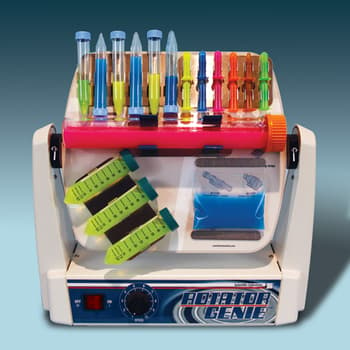 Rotator Genie, Magnetic Platform
Versatile, compact rotator with a magnetic platform accepts a variety of clip plates for tubes and other vessels.
USD
https://www.usascientific.com/rotator-genie-magnetic-platform/p/7400-2200
Compact, durable rotator is versatile enough to handle a variety of containers, yet small enough to fit into an incubator. The magnetic platform holds clip plates (sold separately) for tubes and other vessels. The magnetic platform can also be replaced with the optional standard platform for additional versatility. (The standard platform has elastic retaining bands.)
May be used in cold rooms; operates at temperatures from 0 to 38°C and up to 95% relative humidity.
Specifications: Rotates from 5 to 35 rpm; weighs 11.5 lbs; measures 15.8 W x 15.8 H x 7 D (11.5 platform horizontal); 120 V; 2-year warranty.