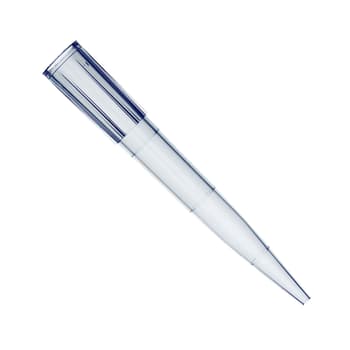 1000
µ

L Large Orifice Tip
Natural, graduated tip has a wide tip opening for viscous solutions or delicate cells.
30.9500

USD

$30.95
59.8500

USD

$59.85
USD
USD
https://www.usascientific.com/1ml-large-orifice-pipet-tip/p/Lg-Orifice-1000
Wide tip opening helps prevent damage to fragile cells and genomic DNA during pipetting. May also be helpful when pipetting viscous solutions. RNase, DNase, and DNA free. Autoclavable polypropylene. For use with ErgoOne®, Eppendorf®, Biohit®, Pipetman®, USA Scientific®, Finnpipette®, Nichiryo, Oxford Benchmate®, and similar pipettors.