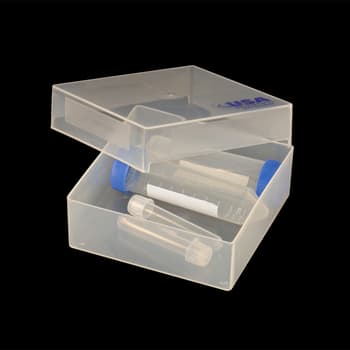 Square polypropylene freezer sorage box, natural color, 5/pack.
USD
https://www.usascientific.com/undivided-bestbox/p/2300-5000
Bestbox® polypropylene box with lid has a solid bottom without dividers or venting holes. Natural color. Will withstand freezing to -90°C and autoclaving. Measures 4. 5 in L x 4.75 in W x 1.5 in H (ID) and 5.1 in L x 5.1 in W x 1.8 in H (OD) with lid.