USA Scientific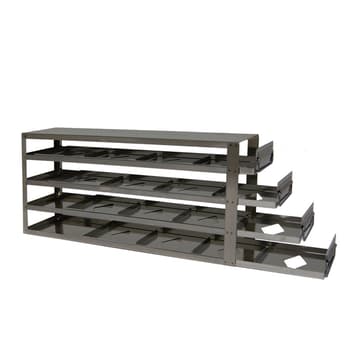 Upright Freezer Top Load Sliding Rack for 2" H Boxes
16-place (4 long x 4 high) top load sliding rack for 2" H boxes. Easy-access design lets you load freezer boxes into the sliding racks from the top or either side. Stainless steel.
USD
https://www.usascientific.com/stainless-rack-top-load-upright-2in-box/p/2687-4400
Diamond-shaped cutouts on the base of each drawer help you push out frost-covered boxes. Measures 22.33" L x 5.5" W x 9.13" H. Corrosion resistant stainless steel.