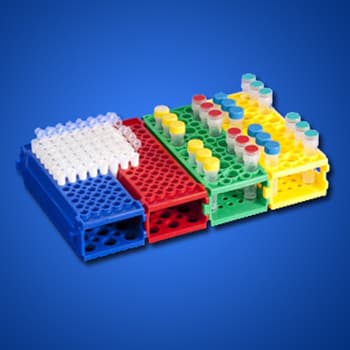 MiniFlip microcentrifuge and PCR tube rack set, includes 4 color racks and 2 clear lids.
USD
https://www.usascientific.com/miniflip-rack/p/2353-1200
One MiniFlip rack supports 60 PCR tubes on one side and 1.5 or 2.0 mL tubes (24) and 0.5 mL tubes (16) on the other. Lock multiple blocks together for larger experiments. Clear lids (included) cover two connected racks for storage. A single rack measures 130 mm L x 54 mm W x 35 mm H. Two racks together with a lid measure 133 mm L x 107 mm W x 56 mm H. One pack includes four blocks, one of each color, and two lids. Autoclavable polypropylene.