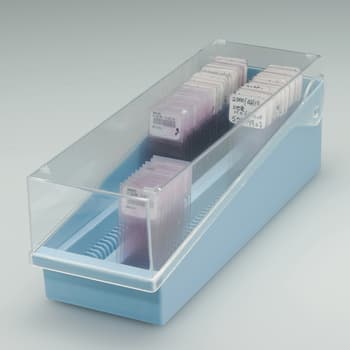 Polystyrene slide storage box with hinged lid. 1/pack.
USD
https://www.usascientific.com/hinged-slide-box/p/2324-7101
Store slides vertically with the labels up for easy identification or bar code reading. The removable slide tray has 100 numbered slots that hold one or two slides each. For maximum storage of 400 slides, remove the tray. Measures 3" W x 9" D x 3" H. Blue base with a clear, hinged lid with stacking guides. High impact polystyrene; not autoclavable.