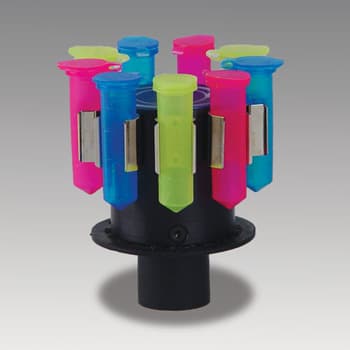 Vertical High Speed 1.5 mL Tube Holder
Vertical high speed tube holder for Vortex-Genie 2, holds nine 1.5 or 2.0 mL tubes.
Optional snap-on multi-tube holder allows hands-free vortexing of up to nine 1.5 ml or 2.0 ml microcentrifuge tubes. Use with any Vortex-Genie 2 Mixer or the Vortex-Genie Pulse; no additional attachment necessary.