TempPlate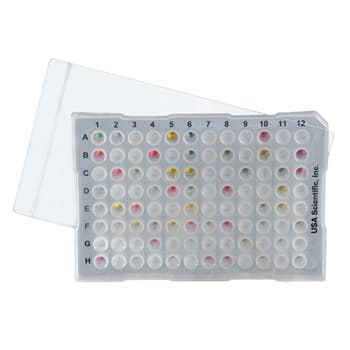 TempPlate® RT qPCR Sealing Film
Optically-clear sealing film has a non-fluorescing adhesive and an ultra-smooth plastic liner that minimizes distortion for a better signal. Recommended for real-time PCR and crystallography. 100 sheets/box.
$130.85
$130.85
109.0000

USD

$109.00
$135.70
$135.70
112.7500

USD

$112.75
USD
USD
https://www.usascientific.com/tempplate-rt-sealing-film/p/tempplate-rt-film
TempPlate RT optically clear film is available in standard or inset cut. Each selection features two end tabs. Non-pierceable; for temperatures from -40°C to +120°C. Certified RNase, DNase, and nucleic acid free.