Scientific Industries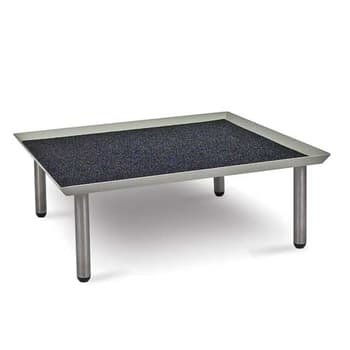 Stackable Tray for Roto-Shake Genie
Stackable tray accessory for Roto-Shake Genie, 1/pack.
$147.56
$147.56
140.6000

USD

$140.60
USD
https://www.usascientific.com/stackable-tray-roto-shake-genie/p/7400-1170
Tall non-skid metal tray accessory can be stacked onto the original Roto-Shake Genie tray to rock various containers including T-flasks, petri dishes, boxes, and sealed bags. Accessory tray increases the capacity for rocking by double-stacking two trays. The stackable tray measures 305 x 305mm (12 x 12in) and is only for use with the non-skid tray that is supplied with the Roto-Shake Genie. For use during rocking procedures only.