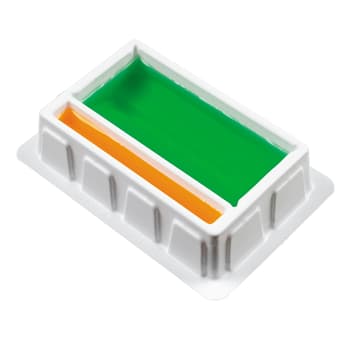 Two chamber reservoir with pour-off spouts, sterile, 100/case.
USD
https://www.usascientific.com/sidecar-reservoir/p/9173-4000
Unique reservoir features one 100 mL side and one 10 mL side. This "Two-in-One" design is ideal for small volume controls and large volume test reagents. The 100 mL side has a narrow v-shaped channel at the base to maximize reagent use and pour-off spouts at the corners. Stable, 5.75" x 4" wide base prevents spills. Sterilized by gamma irradiation. Ten packs of 10 per case (100). Patent pending.