Eppendorf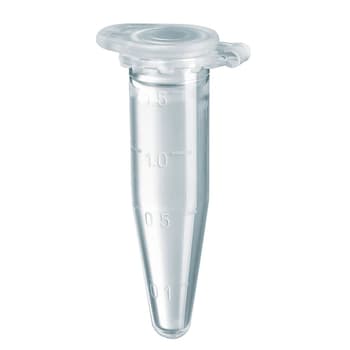 Eppendorf Flex-Tubes, 1.5 mL
Eppendorf Flex-Tubes, 1.5 mL, colorless. The easy–open, easy–close design of the Flex-Tube® provides convenient, ergonomic, and reliable one-handed operation. Whether sample preparation, centrifugation or storage – the Flex-Tube® fits perfectly into your workflows!
37.0000

USD

$37.00
48.0000

USD

$48.00
USD
USD
https://www.usascientific.com/eppendorf-flex-tubes-1pt5-ml-colorless/p/Ep-Flex-Tube
The easy-to-open, securely closing, Flex-Tube® offers comfort and dependability for sample preparation, centrifugation, and storage. One vessel for all applications in molecular biology, chemistry, and biochemistry. Flex-Tube® is designed for centrifugation up to 30.000 x g.