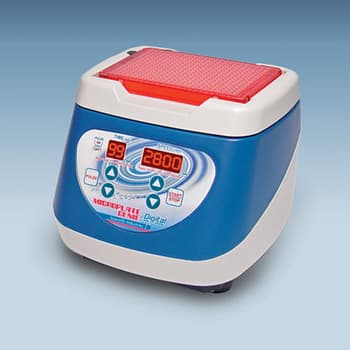 Digital MicroPlate Genie Pulse
Digital MicroPlate Genie Pulse multiple well plate mixer, programmable, 500-3000 rpm.
Digital microplate mixer offers full digital programmability from 500 to 3000 rpm for precise speed and time control. A true pulsing action also provides more collisions and random motion than standard mixers. Choose continuous or timer (0-99 minute) control.
1.0 mm vortex orbit provides thorough mixing regardless of sample viscosity. The pulse ON and OFF times can be set from 0.1 seconds to 99 minutes.