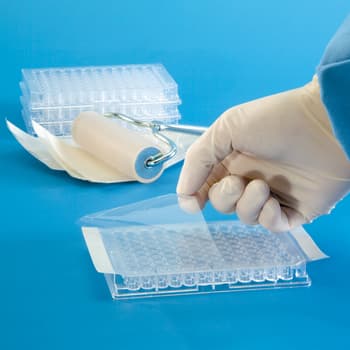 Thin sealing film is permeable to O2, CO2, and water vapors and is UV transparent down to 300 nm. Sterile, 100/box.
USD
https://www.usascientific.com/breath-easy-film/p/9123-6100
Polyurethane-based film is non-cytotoxic; FDA approved acrylic adhesive. Standard cut with two perforated end tabs. A brayer or sealing paddle is required for proper sealing. Gamma sterilized.