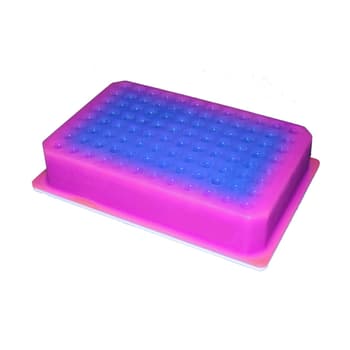 ArcticIce® Automation PCR Rack, Purple/Pink
ArcticIce automation footprint PCR tube chill rack, purple/pink, 2/pack.
USD
https://www.usascientific.com/arcticice-automation-pcr-rack-purple/p/2312-2725
Polypropylene 0.2 mL tube chill rack changes color from purple to pink as the temperature increases. To use, simply pre-chill the rack at -20°C and add your tubes or PCR plate. The rack slowly warms to 4°C and remains there for over 2.5 hours. The color changes as the rack reaches +7°C. Automation version has an SBS compatible footprint. Measures 128 mm L x 85 mm W x 26 mm H. Does not include a lid.