Micronic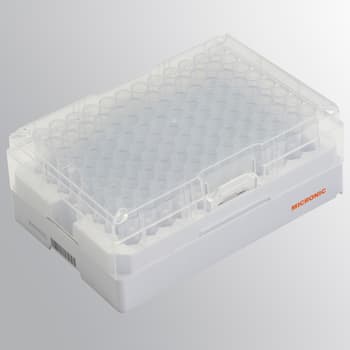 1.40 mL Screw Cap Tube, Internal V-Bottom
1.40 mL tube (without cap) has Internal threads for the most optimal sealing for storage at ultra-low temperatures.
USD
https://www.usascientific.com/1pt4ml-screw-cap-tube-v-bottom/p/140SC-Tube-V
Polypropylene 1.4 ml U-bottom tubes have internal threads that accept screw caps for secure closure in ultra low temperatures. The polypropylene screw caps (sold separately) have silicone O-rings that maintain their integrity in vapor phase liquid nitrogen. Certified RNase and DNase free and manufactured to Class 10,000 regulations. Working volume: 1.12 ml with screw cap or 1.19 ml with push cap.
Racked tubes have 10 racks of 96 (960 tubes)
Bulk tubes have 960/pack