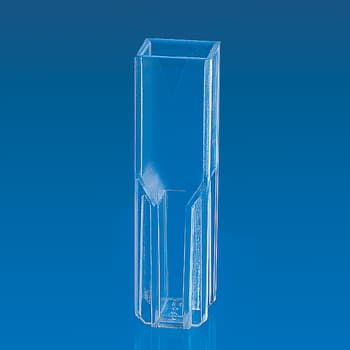 UV Transparent Cuvette, Semi-Micro
UV transparent disposable cuvette, semi-micro, 100/pack.
USD
https://www.usascientific.com/uv-cuvette-semi-micro/p/9075-9150
Scratch-resistant disposable cuvettes are effective at wavelengths from 230-900 nm. They can replace expensive quartz cuvettes in many DNA, RNA, and protein applications. Suitable for most spectrophotometers and photometers without special adapters. All cuvettes have a 10 mm pathlength. Min/max volume: 1.5/3.0 mL. Window dimensions: 4.5 x 23 mm.