TempPlate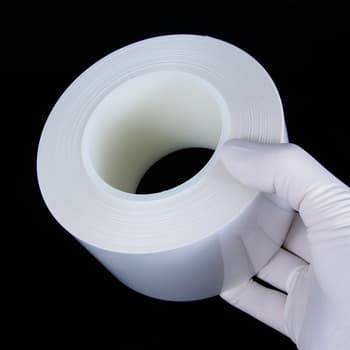 TempPlate RT Select Automation Film Roll
TempPlate RT Select Automation Film roll, 79 mm W x 65 m L (3.093 in x 213 ft), non-sterile.
USD
https://www.usascientific.com/tempplate-rt-automation-film-roll/p/2978-7965
For qPCR, screening, crystallization, and storage.
Optically clear film with strong silicone adhesive prevents edge effects. The encapsulated, non-tacky adhesive is only released with pressure; samples are not exposed to the adhesive. DMSO resistant; -70°C to +100°C. One roll seals up to 540 microplates. DNase, RNase, nucleic acid, and pyrogen free. Non-sterile.
Film rolls have three inch diameter plastic cores and are compatible with many common adhesive sealers, including Brandel, Thermo-Fisher/Abgene, FluidX, and KBiosystems. Anti-static packaging assures optimal performance.
TempPlate RT Select film does not require heat when sealing, eliminating the risk of high temperature damage to samples or plates.