USA Scientific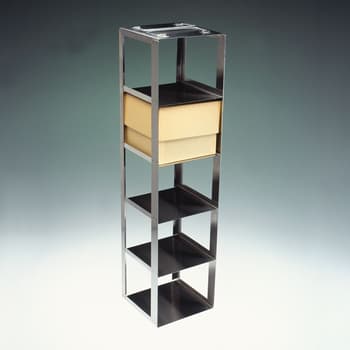 Chest Freezer Rack for 5" H Boxes
5-place (1 deep x 5 high) chest freezer rack for 5" H boxes, 6 3/16" W x 6" D x 25 1/16" H. Stainless steel.
USD
https://www.usascientific.com/stainless-rack-chest-5in-box/p/2605-1557
Corrosion resistant stainless steel racks have handles for easy transport and freezer removal. Accessible back panels allow boxes to be pushed forward for easy removal. Holds one polypropylene 5.67" x 5.67" x 5" H box per section. (See box #2336-1502 or #2316-5001.) Also holds cardboard boxes that measure 5.75" x 5.75" x 4.75" H.