TempPlate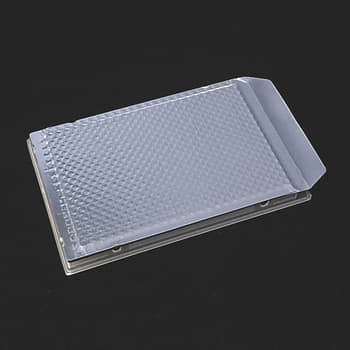 Pliable foil has one non-perforated end tab that extends along the full length of the side. Certified RNase, DNase, and nucleic acid free. 100/box.
$70.20
$70.20
62.4000

USD

$62.40
USD
https://www.usascientific.com/single-tab-sealing-foil/p/2938-4100
Aluminum single tab foil, pierceable, -80°C to +120°C, non-sterile, 100/box.
Features one non-perforated end tab. Measures 137.3 x 82.5 mm (including the single 13.5 mm end tab). 38µm aluminum base with 38µm acrylic adhesive. Recommended for PCR and cold storage applications. Certified free of detectable levels of DNase, RNase, and nucleic acids.