Micronic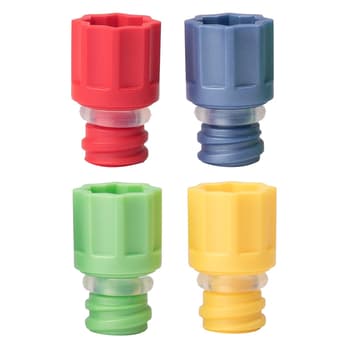 Micronic Screw Cap Ultra 96 Format
Cap with O-ring for internal thread tubes. O-ring sits inside tube, 960 caps/pack.
USD
https://www.usascientific.com/micronic-screw-cap-ultra-96/p/Screw-Cap-Ultra-96
Screw Cap Ultra caps are for Micronic 96-format tubes with an internal thread. The O-ring of the cap sits inside the tube, creating a "hard" stop for both automated and manual handling and optimizes sealing. Available in 4 premium "pearl" colors. 960 caps/pack.
Polypropylene with silicon O-ring. Cap is 14.2 mm high. Suitable for use in vapor phase LN2 to +100°C.