Scientific Industries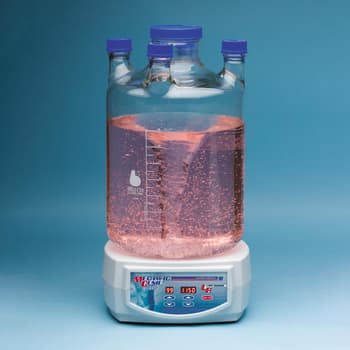 Large volume low revolution magnetic stirrer, 50-300 rpm.
USD
https://www.usascientific.com/megamag-genie-lr/p/7406-2365
Wont quit at slow speeds
Keep viscous cultures in gentle suspension with no shearing or heat buildup. While other magnetic stirrers stall with large, growing cultures, the MegaMag Genie® LR maintains a slow and steady speed with volumes up to 38 liters. Digital speed and timer control; spill resistant ABS/polycarbonate housing. Suitable for cold rooms or incubators. Two year warranty.