Micronic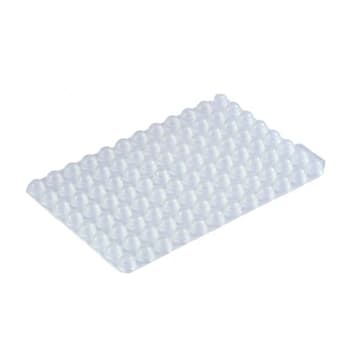 Re-usable EVA (ethylene vinyl acetate) cap mats may be used for sealing 96 tubes in polypropylene Micronic racks. Ten mats/pack.
USD
https://www.usascientific.com/eva-capmat/p/1773-3000
EVA Push Caps from Micronic are a cost effective way to securely close sample storage tubes in a 96-well format. The EVA Push Caps for tubes in 96-well format are compatible with the 0.50 mL, 0.75 mL, 1.10 mL, 1.40 mL, 2.00 mL, and 2.50 mL tubes from Micronic. The EVA Capmat-96 holds 96 caps in a fixed format. Natural color. For temperatures from -40°C to +80°C.