Eppendorf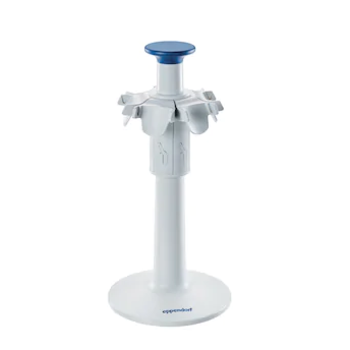 Charger Carousel 2, 6-Place Stand
Charger Carousel 2, for 6 Eppendorf Xplorer®/Xplorer® plus, mains/power adapter included, additional charger shells and pipette holders are optionally available.
USD
https://www.usascientific.com/charger-carousel-2-6-place-stand-/p/4031-0023
Carries and charges up to six Eppendorf Xplorer® or Xplorer plus® models. When used with optional charger shells, the carousel can carry and charge Repeater® E3/E3x and Repeater® stream/Xstream. Also perfect for manual Eppendorf pipettes when used with optional pipette holders. Pipette holders and charger shells are interchangeable, no tools required. Handle for easy transport from bench to bench. Magnetic power connector for fast and easy connection. Intelligent charging electronics with small power adapter. Large rubber feet protect carousels from liquids spilled on workbench. Cord wrap functionality for unused power cord. Includes four interchangeable power plugs for different countries, 100 – 240 Volts, 50/60 Hz.