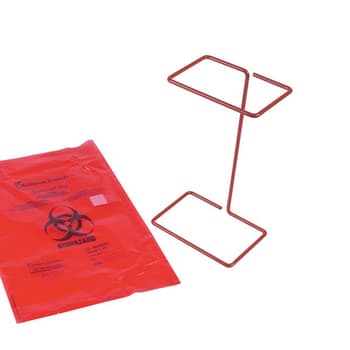 Biohazard Disposal Bag Holder
Biohazard bag holder, epoxy coated steel, 9.1 x 12.8 x 21.4 cm.
USD
https://www.usascientific.com/biohazard-disposal-bag-holder/p/2747-1444
Small biohazard holder and bags (sold separately) are convenient for collecting tips and tubes on the bench top or in the fume hood. The holder keeps bags open for easy access.
Epoxy-coated, steel wire holder is autoclavable. Measures 91 x 128 x 214 mm.