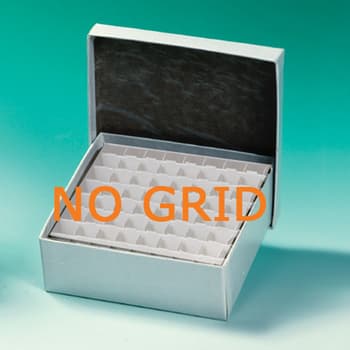 Premium 2 Inch Cardboard Box without Grid, Shallow Lid
Premium 81-place cardboard box without dividers, shallow lid, 5 1/4" L x 5 1/4" W x 2" H.
USD
https://www.usascientific.com/Cardboard-box-no-grid-shallow-lid/p/9023-4900
Sturdy cardboard box has a glassine coating on both the inside and outside for increased moisture resistance and durability. Standard size fits most freezer racks. Shallow, low profile lids (7/8" overlap) accommodate short tubes (48 mm). This item does not include divider grids. Box with lid measures 5 1/4" L x 5 1/4" W x 2" H (OD).