Greiner Bio-One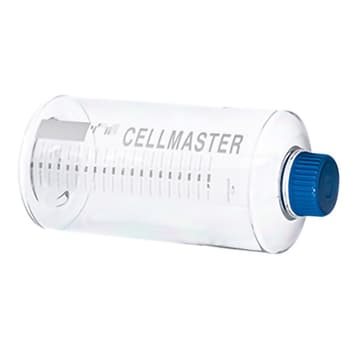 Polystyrene roller bottle, 850 cm2 growth area, 2520 mL, sterile, 2/sleeve, 24/case.
USD
https://www.usascientific.com/850cm-polystyrene-roller-bottle/p/5668-0060
Cellmaster™ polystyrene roller bottles from Greiner Bio-One are tissue culture treated for optimal cell growth. Each bottle has graduations up to 2000 mL, a writing surface, and is printed with the lot number. Bottles with 850 cm² of growth area measure 12.2 cm W x 27.1 cm H. Non-pyrogenic to <0.06 EU/ml; irradiated for sterility. DNase, RNase free.