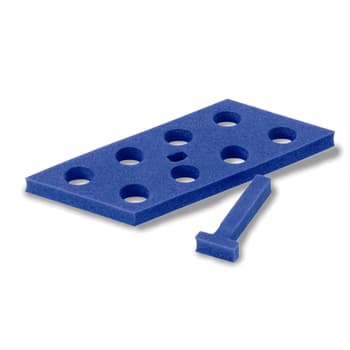 8-place Floating Foam Rack
8-place rectangular floating rack for 15 mL tubes, blue, 5/pack.
USD
https://www.usascientific.com/8-place-floating-foam-rack/p/9138-7520
High-density polyethylene foam racks float in water baths, tubs, or beakers. Closed-cell foam resists water absorption so racks can be washed and reused. Rectangular blue rack holds up to eight 15 mL tubes. Includes handles.