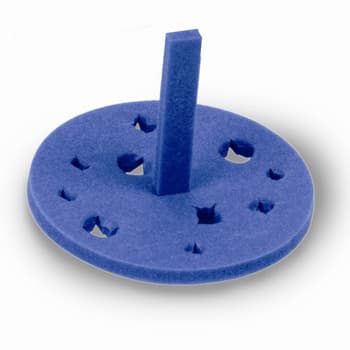 18-place Floating Foam Rack
18-place round floating rack for PCR and microcentrifuge tubes, blue, 5/pack.
USD
https://www.usascientific.com/18-place-floating-foam-rack/p/9138-7540
High-density polyethylene foam racks float in water baths, tubs, or beakers. Closed-cell foam resists water absorption so racks can be washed and reused. Round blue rack has one handle and holds 0.2 mL, 0.5 mL, 1.5 mL, or 2.0 mL tubes. 3.25" diameter.