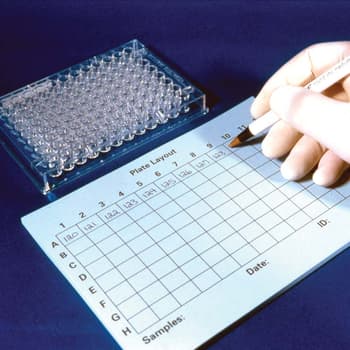 Writing Pad with Sample Grid
Writing pad with sample grid, 7" L x 5" W, 50 sheets/pad. Choose a grid to correspond with 96-, 48-, or 12-well plates.
$12.00
$12.00
10.5000

USD

$10.50
12.2400

USD

$12.24
USD
USD
https://www.usascientific.com/writing-pad-sample-grid/p/Grid-Pad
Convenient pad has an alpha-numeric grid that duplicates the wells of a 96-well, 48-well, or 24-well plate. Mild adhesive backing leaves no residue and makes each sheet ready for insertion into your lab notebook. Pad measures 7" L x 5" W and holds 50 sheets.