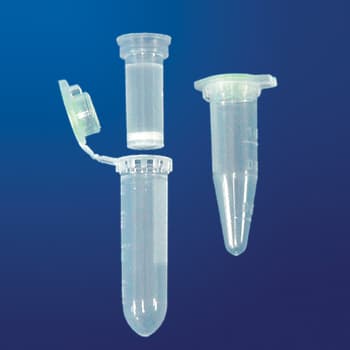 Spin-50 Mini-Column with Water
Spin-50 mini-column with Sephadex G-50 and water, blue dot on cap, 100/pack.
USD
https://www.usascientific.com/spin-50-mini-column-water/p/1415-1601
Purify DNA longer than 20 base pairs with ready-to-use mini-columns containing Sephadex® G-50. Hydrated with water and color-coded with a blue dot on the tube lid. The water may be replaced with a buffer if required. Columns without separating media or buffer are also available for custom applications. 100 columns per pack.
Use Spin-50 columns to:
Separate excess dye terminators from sequencing reactions
Clean up PCR reactions
Remove unwanted salts and detergents
Remove unincorporated radionucleotides from probes