Scientific Industries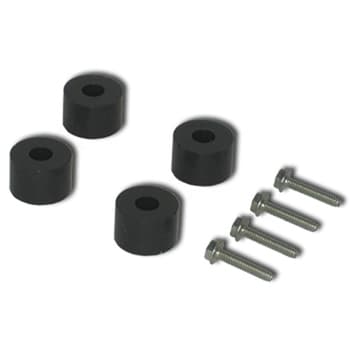 Shock Absorbing Feet, Vortex-Genie®
Set of 4 shock absorbing feet, with screws, for Vortex-Genie vortexers.
USD
https://www.usascientific.com/shock-absorbing-feet-vortex-genie/p/7465-2360
Replacement rubber feet kit. This kit is an upgrade to the standard Vortex-Genie rubber feet. These feet are made of shock absorbing Sorbothane rubber. Fits on all Vortex-Genie mixers and Disruptor Genie. Kit includes rubber feet plus four mounting screws, which can easily be mounted using a standard screwdriver.
Sorbothane is a registered trademark of Sorbothane, Inc.