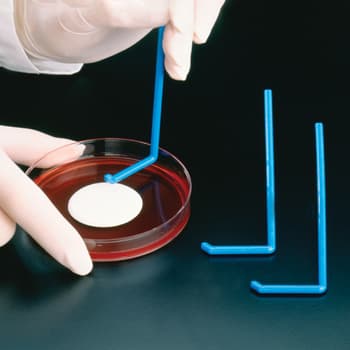 Petri-Spread Disposable Spreader
Convenient spreaders are sterilized and ready to use. Choose individually wrapped or sleeves of 10. 500/pack.
83.8000

USD

$83.80
122.0500

USD

$122.05
USD
USD
https://www.usascientific.com/petri-spread-disposable-spreader/p/petri-spread
Disposable L-shaped spreaders reduce the risk of cross-contamination. No flaming or autoclaving is required. Polystyrene construction also eliminates the potential hazard of broken glass spreaders. Sterilized.