Drummond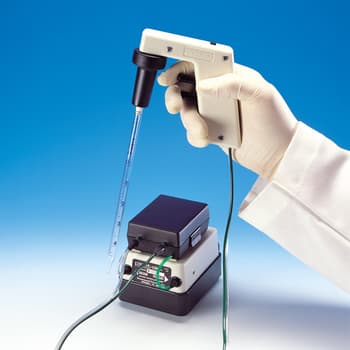 Pipet-Aid with Air Filter and TC Nosepiece
Pipet-Aid controller for serological pipets, includes air filter and tissue culture nosepiece, 110 V.
USD
https://www.usascientific.com/corded-pipet-aid-airfilter-tc-nosepiece/p/4440-1111
Continuous electric power eliminates the need for recharging. Prevent cross-contamination with optional tissue culture nosepiece, or use optional air filtration unit for vacuum and pressure lines in biohazardous environments. One year warranty.
Pipet-Aid products are available in 220V versions. Please contact us for more information.