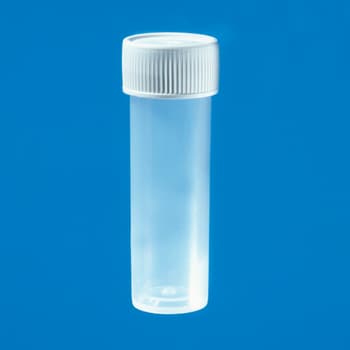 7 mL polypropylene vial, 4 bags of 250 (1000).
USD
https://www.usascientific.com/7ml-polypropylene-vial/p/1507-8100
Clear polypropylene vial fits most scintillation counters and has a dimpled bottom for filter paper counting. Linerless polyethylene screw cap requires only one half turn to open or close. Measures 16 x 55.8 mm with cap. Four bags of 250 in each case.